Manage Your Business in the Cloud
Manage your people, money, customers, suppliers – even your entire business – in the cloud with the most comprehensive cloud computing portfolio in the market. Seamlessly integrate with your on-premise solutions, maximize agility, and eliminate the need for major IT investments.
BizCloud app provides an all-rounded cloud-based solution for your business needs. Manage your entire business, starting with your employees, customers, money, vendors, and potential leads. You can conveniently access all of your business operation records and reports from your mobile phone or tablet. Everything about your business will be at your fingertips.
Very suitable for small and medium enterprise owners globally because of its mobility and adaptiveness towards most business fields.

Worried about your store security when you are away? With BizCloud Apps, connect directly to your POS terminals and view the real-time webcam installed at the POS station.
BizCloud Apps work with www.bmo.my the cloud business management web application as the safety back end storage. For any of you using any module from www.bmo.my, they can download this FREE business application to connect to www.bmo.my.
Do not hesitate to contact us at www.bmo.my for help or assist in setting up BizCloud Apps for your business. We believe BizCloud's comprehensive business management system can help you organize your business and help your business to grow to the next level.


POS Market – Online and Offline POS System Integration
Besides viewing sales reports and checking inventory, you can view your store through the POS Surveillance System. All video feeds will be recorded into BizCloud Server and BizCloud Android App will display real-time image captures on 10sec intervals.
Other Online Business Solutions
Download Android App
Scan QR code and download!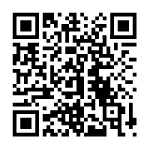 Version : 1.0
Requires Android : 2.2 and up
Size : 1.5MB
Visit the App Store or the Google Play Store on your mobile phone to install the BizCloud App.
If your phone is not supported, please click HERE.
Download BizCloud App APK Guide
By installing Bizcloud App, you agree to our
Terms & Privacy Policy.